Our R&D team
 brings together expert knowledge, practical experience and unique patented technologies to tailor graphene-enhanced materials to your needs.
We also collaborate with research teams. The potential applications of graphene are vast and complex, so we love to bring our know-how to projects, working together to develop the latest in industrial solutions.
Graphmatech is a spin-off from Uppsala University and Professor Ulf Jansson's research group. Our first very own lab was at Ångström Laboratory, with further
 lab access through Synerleap, ABB's Innovation Growth Hub. 
Research & competence centers
We are extremely proud to be part of 4 world-class competence centers, joining some of the most innovative leaders in technology and research. Funded by Vinnova, Sweden's innovation agency, these centers act as hubs, bringing together key partners for cutting-edge development in their technical areas. 
Digital Cellulose Center
The Digital Cellulose Center focuses on digital cellulose, where cellulose is combined with electroactive material, making it possible to develop electrically active cellulose products that can communicate with the digital world while remaining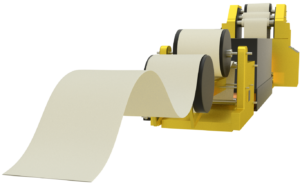 sustainable and environmentally friendly. 
2D material-based technology for industrial applications (2D-TECH)
Based at the Chalmers University of Technology, 2D-TECH is a center for research on two-dimensional materials in application areas for Swedish industry: multifunctional composites, sustainable energy, electronics and new materials.
Batteries Sweden (BASE)
Batteries Sweden (previously the Center for Swedish batteries, or SweBAL) is based at Uppsala University under Kristina Edström. It focuses on research to create new types of lightweight, inexpensive, environmentally friendly and safe ultra-high energy storage batteries.

Additive Manufacturing for the Life Sciences (AddLife)
Led by Professor Cecilia Persson and based at Uppsala University, this competence center aims to become a global player in the education, research and development of additively manufactured materials and components for life science applications.
Graphmatech AB
Graphmatech is a materials technology company that invents, develops and sells graphene-based materials. We're working to bring the world into the Graphene Age.